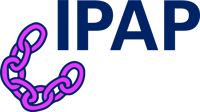 GOALS
Short-term Goal
Inclusion of vaccines proven to be safe and effective in the NIP
Mid-term Goal
To realize MDGs by 2015
Long-Term Goal
To elevate overall quality of life to a higher level and alleviate poverty by improving health through vaccination
OBJECTIVES
1. To respect and safeguard people's rights by advocating good health through prevention.
2. To work for such measures that shall ensure every person's total mental, physical, psychological and social development ;
3. To serve as an advocate for the promotion of vaccination as essential to disease prevention, through information dissemination and educational support, collective and individual advocacy and establishment of various outreach program and services throughout the Asia-Pacific region and beyond;
4. To conduct, encourage and promote research activities, vaccine missions, training workshops and accept donations and sponsorships to be able to implement such activities;
5. To engage in publishing and printing of materials for information, training and advocacy activities;
6. To promote the adoption and implementation of an affordable and sustainable immunization program;
7. To advocate for a wider coverage of immunization to include people of all ages and special risks groups ;
8. To promote unity and mutual cooperation among all stakeholders in the Asia-Pacific region, in order to protect and implement common goals and objectives;
9. To expand society's involvement in the advocacy by enjoining all stakeholders, namely, the government, non-government organizations, drug manufacturers, medical practitioners, patients, and international agencies;
10. To liaise and coordinate with other organizations and institutions engaged in health promotion through disease prevention ;
11. To engage in activities that are necessary to improve and uplift the health conditions in the Asia-Pacific region;
12. To do whatever is necessary to implement the above-stated purposes in accordance with the law.